Paris, November 28, 2022 – EASIER, a division of the IER Group (a subsidiary of the Bolloré Group), experts in airport, airline and public transport equipment, has signed a six-year contract with the RATP for the supply, installation, commissioning and maintenance of new ticket machines and services for passengers on the Paris region network.
EASIER selected for its expertise
As part of the Ticketing Modernization Program in Paris region (PMB) initiated and financed by Île-de-France Mobilités, RATP has chosen to rely on EASIER's expertise for the deployment of the new generation of 2,400 ticket machines and software, starting in 2023.  EASIER will provide RATP with a ticket vending solution that meets all the requirements set out by RATP in its specifications, as well as complete payment solutions.
In total, 10 million passengers on the Paris region network will benefit every day from the services offered by this new generation of ticket machines deployed in RATP sales areas in the Paris region.
Two models will be manufactured and deployed by Easier:
The primary model will be used for issuing and recharging the Navigo pass. This machine will be equipped with a complete payment solution, the user will be able to pay by bank card, contactless payment, coins and banknotes and even QR code.
The secondary, a more compact machine, will have the same functionality except for payment by coins and banknotes.
Both machines will be entirely manufactured at EASIER's factory in Besançon, France.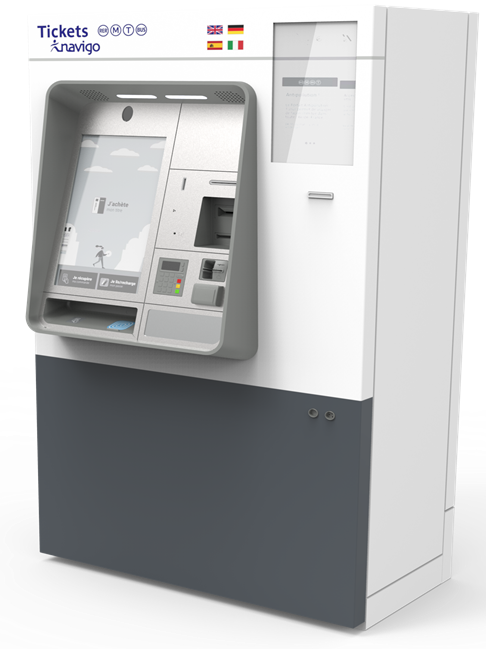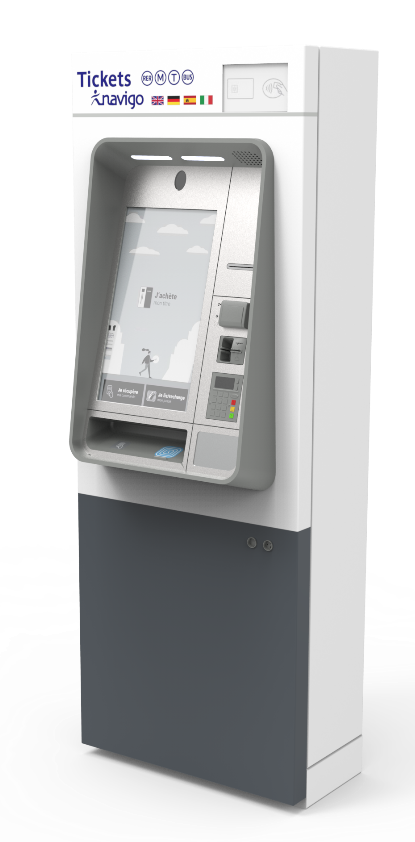 EASIER and RATP, a strengthened partnership
In June 2019, RATP signed an eight-year contract with EASIER for the design, supply, installation and maintenance of new rail validation devices  to equip the control lines of metro or RER stations.
This new contract strengthens EASIER's position as a major player in the public transportation industry. Due to its many years of experience and wide range of solutions, EASIER is constantly improving the passenger journey and experience in public transport stations around the world.
The new rail validation equipment is gradually replacing the current equipment on the RATP rail network. Between now and 2025, up to 1,000 gates will be installed to equip new stations and renovate existing ones.
"RATP and IDFM's renewed confidence in our ticketing system solutions, products and technologies anchors and expands our partnership with the world's third largest public transport operator. EASIER is very proud to support RATP in its drive to provide a safer and optimized travel experience." Ludovic Libeski, Managing Director, EASIER.
About EASIER
EASIER, a brand that brings together the expertise of IER and Automatic Systems within the Bolloré Group. Easier designs and manufactures intelligent equipment for transport infrastructures and public institutions. EASIER's automated multi-service equipment (Automatic gates, ticket machines, check-in kiosks, automated postal machines) are all at the cutting edge of technology and integrate a wide range of functionality from biometric security and single pass detection to secure, facilitate and increase throughput. EASIER solutions are used by millions in metro stations, train stations, post offices, CNAM centers, and airports every day.
For more information: www.go-easier.com
Press Relations: 
Ines Youbi, EASIER communication manager: iyoubi@go-easier.com